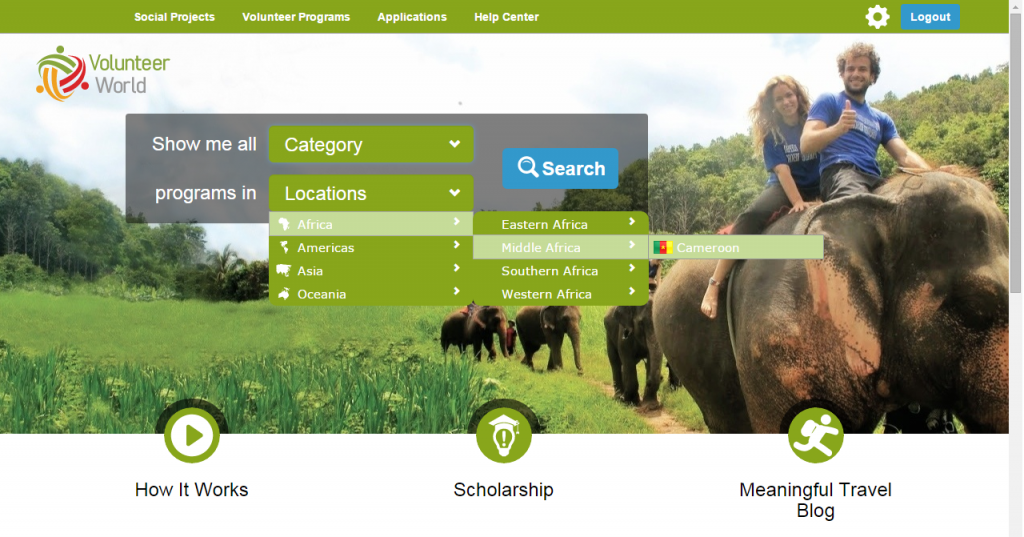 Who wants to join us in Cameroon?
If you're looking for a rewarding experience, a new adventure, an eye-opening summer, or an educational year, look no further than Helps International. We are currently (and always) accepting volunteers to manage a myriad of projects in health, education, IT, and microfinance. Our programs support the local community of Buea and its environs.
Buea, Cameroon is located in the Southwest Province, one of two Anglophone provinces in Cameroon. Francophone Douala is a mere hour by car, as is the seaside town of Limbe. Discover African culture, fall sleep beneath stunning sunsets, hike an active volcano, explore the metropolis of Douala, and enjoy the vibrant life of Cameroon! Most importantly, spend your summer (or two week vacation… or year….) working to build a better world.
HINT has recently partnered with VolunteerWorld, a German organization that sources volunteers from around the world to work with enterprises like ours who need the extra help. Check out their user-friendly new website: VolunteerWorld.
For more information on our volunteer positions, click below:
Microfinance Fund Manager
Health Outreach Program Coordinator
Summer Sports Camp Coordinator
IT Training and Support
Keep in mind that HINT always welcomes volunteers with new ideas. If you have an idea for a program that you would like to run other than those listed above, please contact us. We can also find placements with local organizations for volunteers who wish to work with orphanages, teach English, and more.
As always, if you would like to contact us, donate, or get involved, you can find us on: Twitter, Facebook, by email, or by contacting us online.
We wish you continued success in your social enterprises and endeavors in 2015! Together, we can improve our local (and global) communities.